In 1989, JJ Valaya stepped into a nascent fashion Industry in India as a student of its first, and only fashion institute, the NIFT. In 1992, he, along with his brother, an ex-army man, TJ Singh, launched his eponymous label. He therefore enjoys the privilege of being a part of the pioneering group of Indian fashion designers … the ones who started the style revolution for Modern India. He is a founding member of the Board of Governors of the Fashion Design Council of India (FDCI), and the first official brand ambassador for global crystal giant, Swarovski, a brand he continues to work with passionately.
He is considered one of India's leading fashion pioneers and founder of one of its most respected luxury fashion and lifestyle houses, a journey that has earned him the title of the 'Czar of Indian Couture'. No words perhaps best describe the Valaya brand than the one made by the Maharani of Kapurthala on a visit to his atelier: "You are truly the future of the past"
THE TIMELINE
WALK DOWN THE MEMORY LANE OF OUR 28 YEAR LEGACY
1989 - 1991
In 1989, JJ Valaya joins the National Institute of Fashion Technology (NIFT) New Delhi, India.
In 1990, JJ Valaya becomes the first Indian student to win the Prix d' Incitation at the Young Designers International Competition held in Paris. This event was organised by the Concours International des Jeunes Createurs de Mode.
In 1991, JJ Valaya wins the Elyxa award and the Thapar-DuPont medal at the NIFT graduation show, New Delhi for the most innovative use of fabric.
1992
In 1992 JJ Valaya wins the first prize at the NIFT Alumni Competition held in Mumbai. This show was jointly organised by KLM and NIFT. JJ Valaya & his brother, TJ Singh join hands. JJ VALAYA the brand is launched.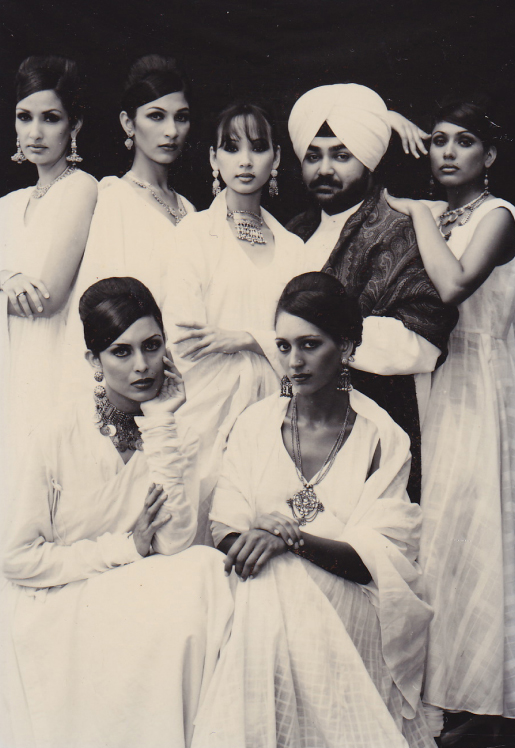 1993 - 1995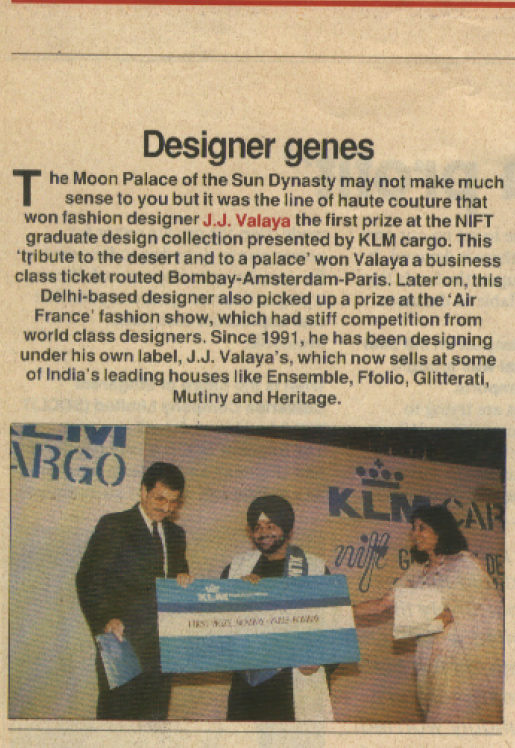 In 1993, JJ Valaya becomes the first Indian design house to hold a solo show in India. From 1993 to 1995, JJ Valaya label introduced in various upmarket stores in India and overseas. Also has shows in major Indian cities as well as in London, Dubai, Singapore, Bangkok and Hong Kong.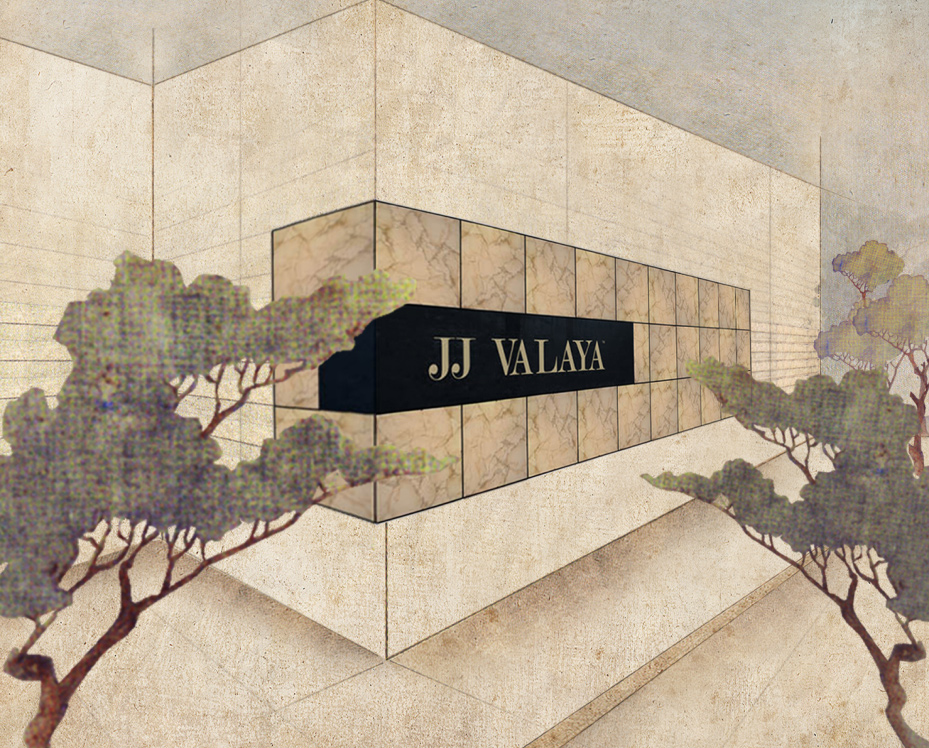 1996 India's largest single designer store (till date) JJ Valaya 'Life' opens in New Delhi. The store, spread over an area of one acre, announced the evolution of the label into a holistic statement in Luxury lifestyle and included womenswear, menswear, soft furnishings, signature tapestries, art, a fine dining Restaurant, a florist, an art gallery and other verticals. Shows held in Hong Kong and Manchester.
1998 - 1999
In 1998, JJ Valaya becomes the first Indian designer to show along with an American designer (Todd Oldham) in New York at the Plaza Hotel, 5th avenue in Manhattan.
In 1999, Fashion Design Council of India (FDCI) created. JJ Valaya is a founder board member of the Governing council.
2001
In 2001, JJ Valaya spring summer collection showcased during the haute couture week in Paris. JJ Valaya shows in Germany and Singapore.
JJ Valaya appointed as the first ever brand ambassador for the crystal component division of Swarovski, India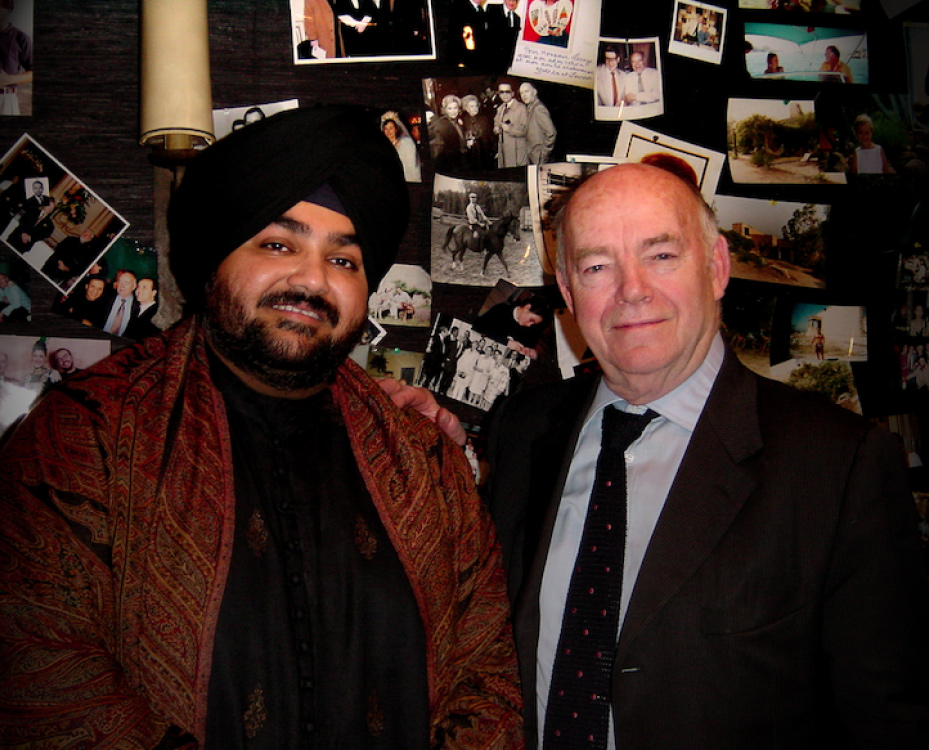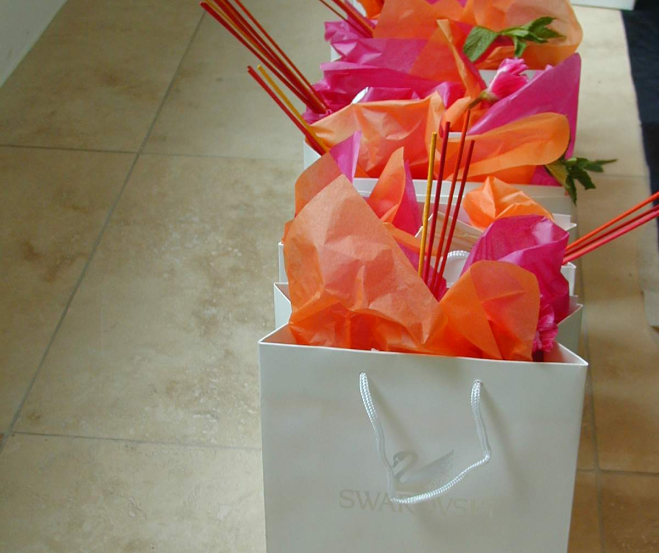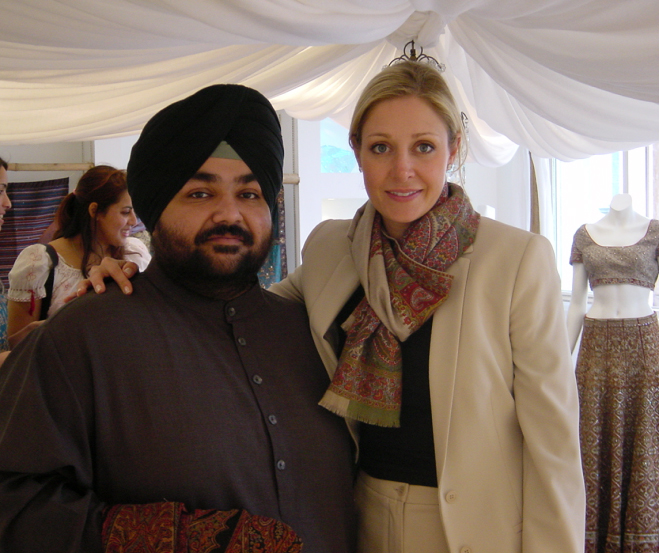 2002 A decade of 'JJ Valaya' is celebrated though two grand shows in New Delhi and Mumbai.
A JJ Valaya special preview is hosted in London by Nadja Swarovski.
2003 - 2004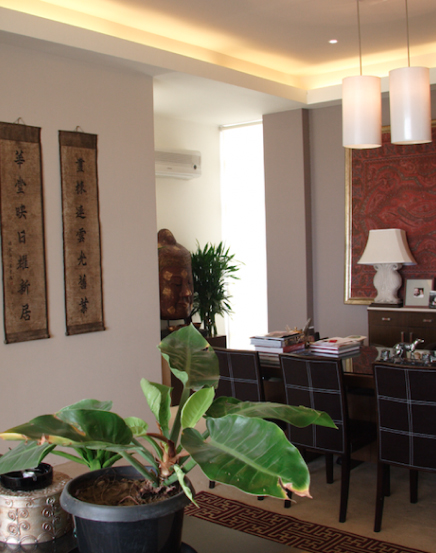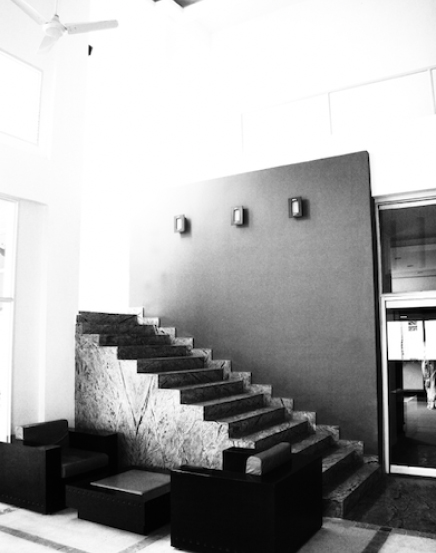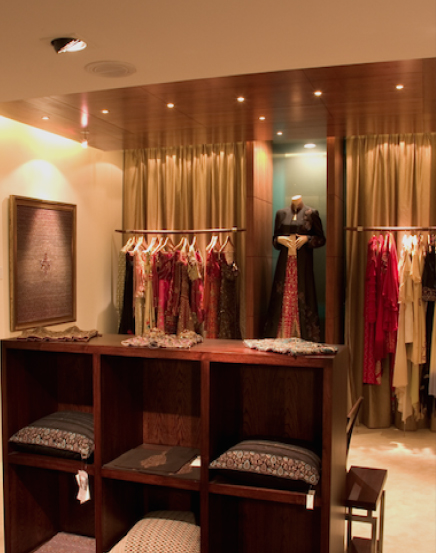 2003 The Valaya Factory moves into a new 40,000 sq. ft. facility in Manesar, Gurgaon
2004 The First international flagship store of JJ Valaya opens in Dubai.
2006
2006 JJ Valaya 'Muse' launched. Single edition haute Couture through personal appointments at the Flagship stores only. Valayafnp.Fleur, India's first and largest luxury flower boutique concept also launched in New Delhi.
2007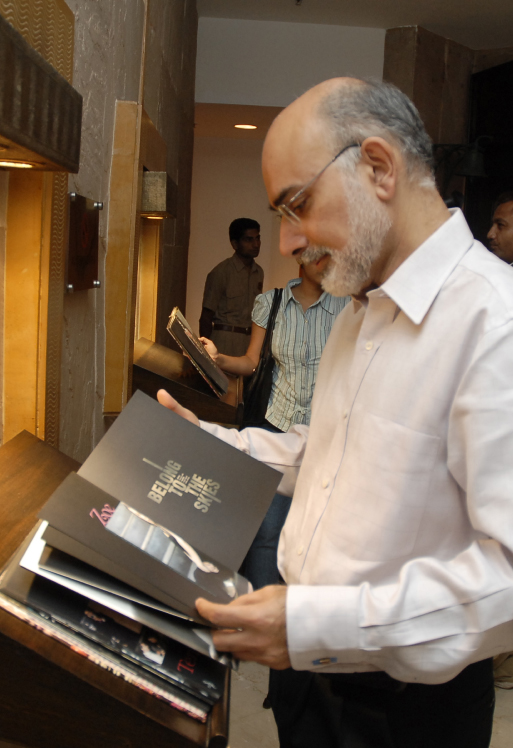 JJ Valaya launches VU (Valaya Update), an in house publication, a first ever from an Indian fashion house.
2009
2009
The second international flagship store of JJ Valaya opens in San Francisco.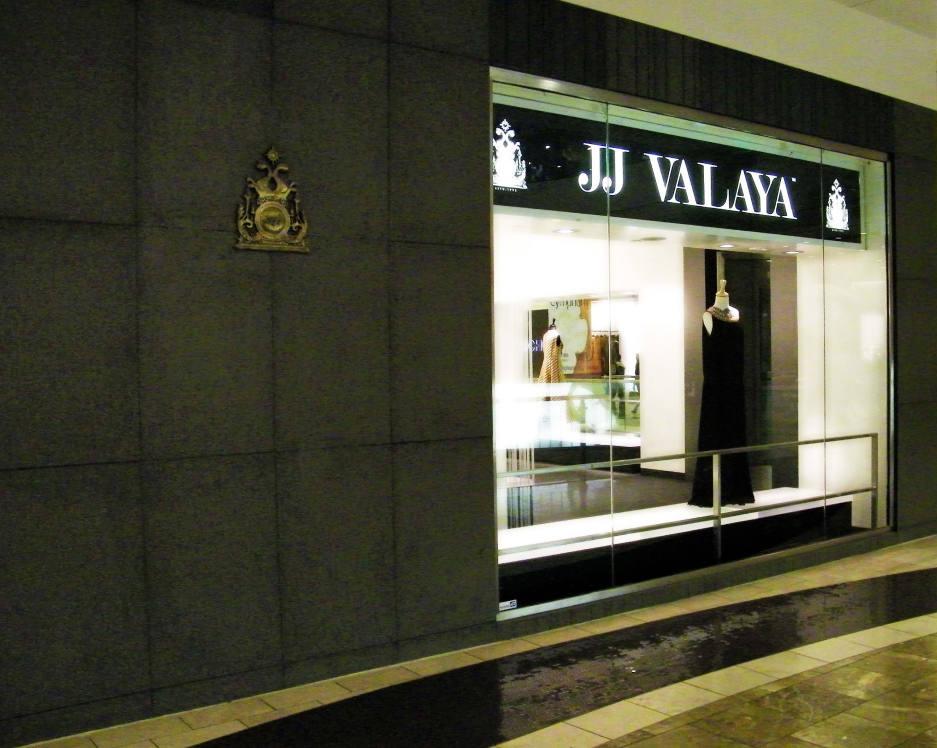 2011
JJ Valaya holds his first fine Art photography show titled DECODED PARADOX
2012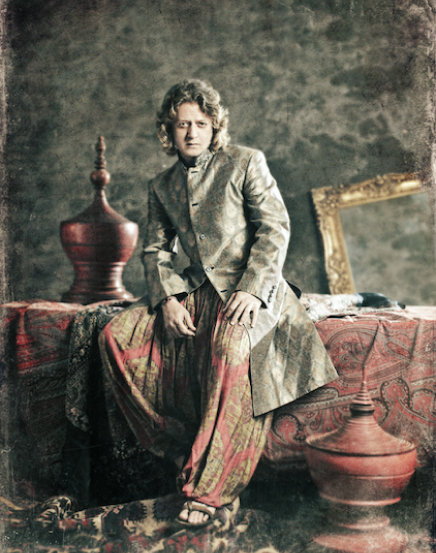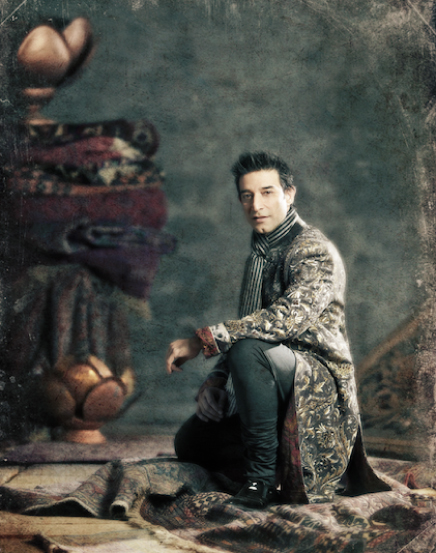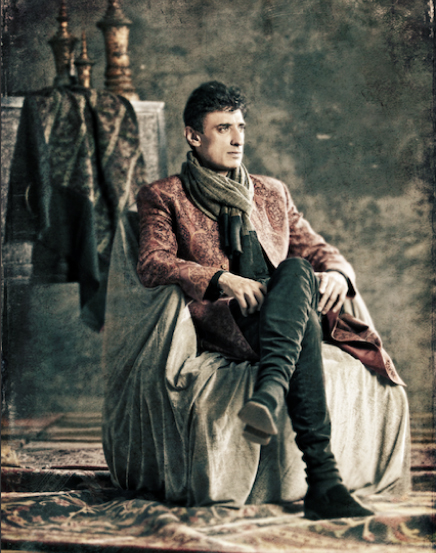 JJ Valaya completes 2 decades in fashion, marked by the release of a very special calendar where the Indian Fashion Fraternity got captured in JJ Valaya Couture garments
2013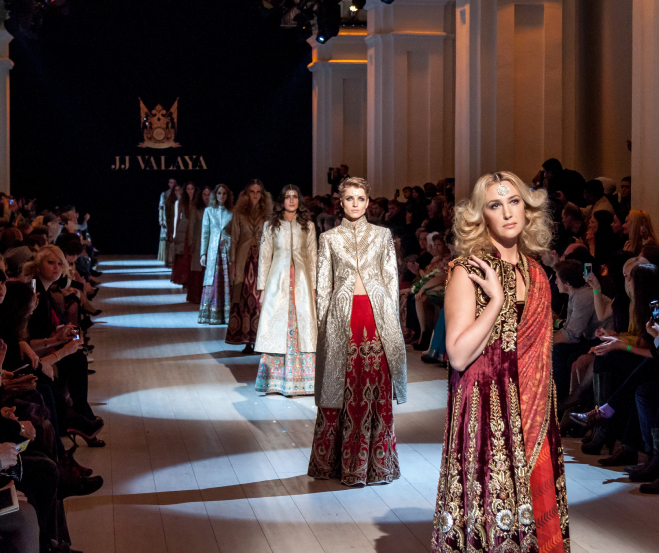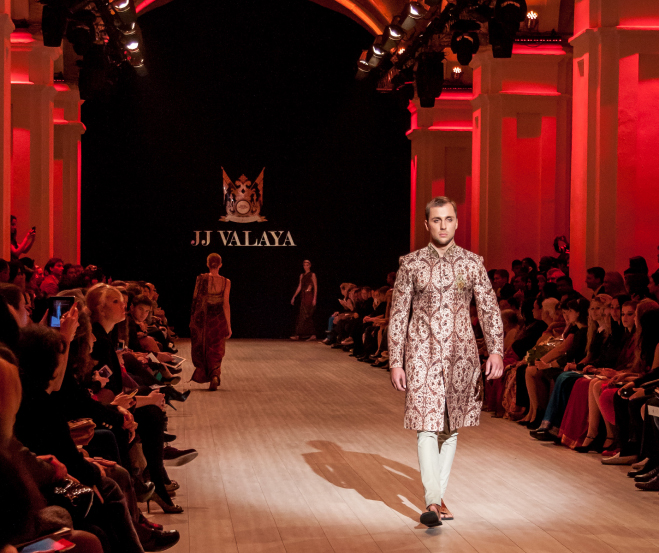 JJ Valaya is the finale designer at the Ukraine Fashion Week in Kiev.
2017-2019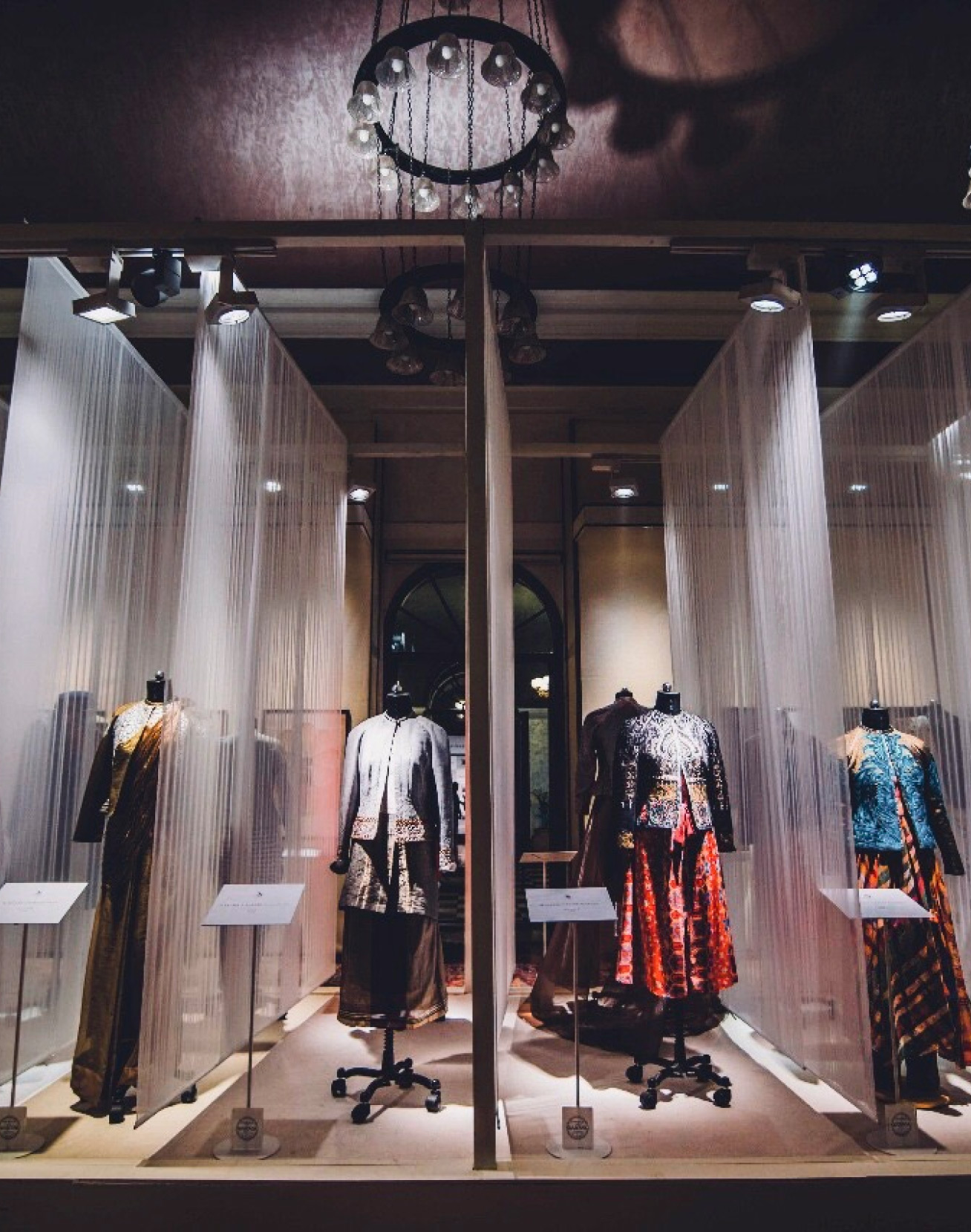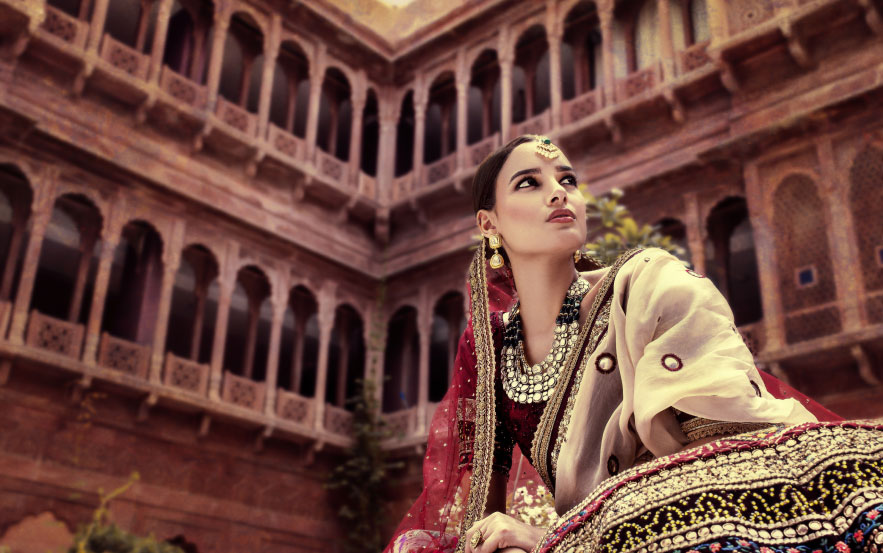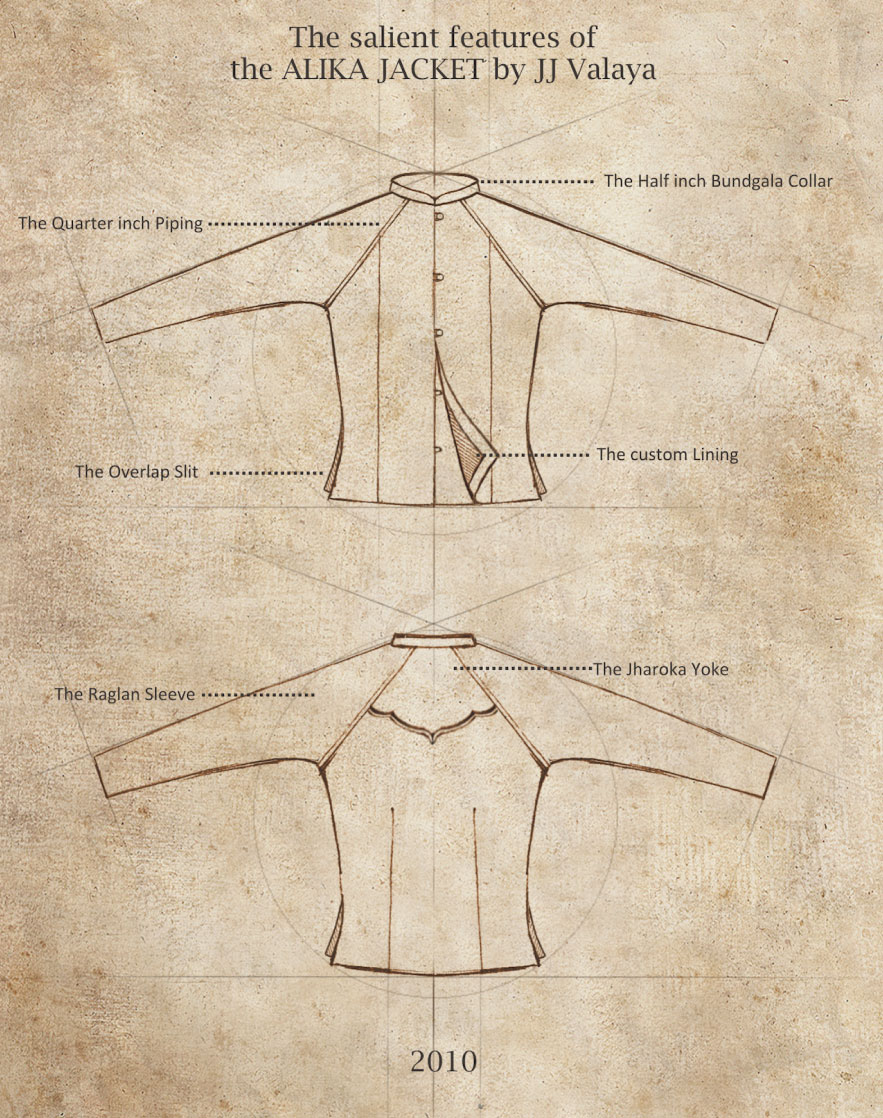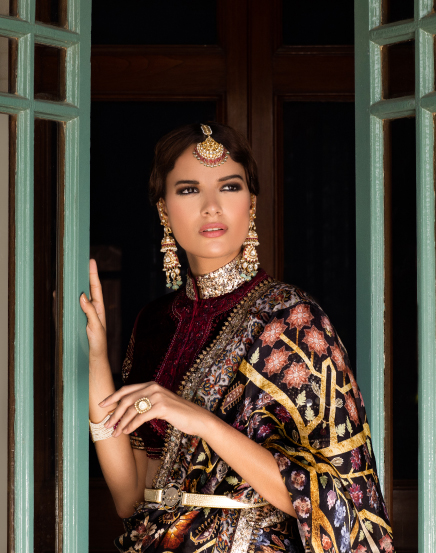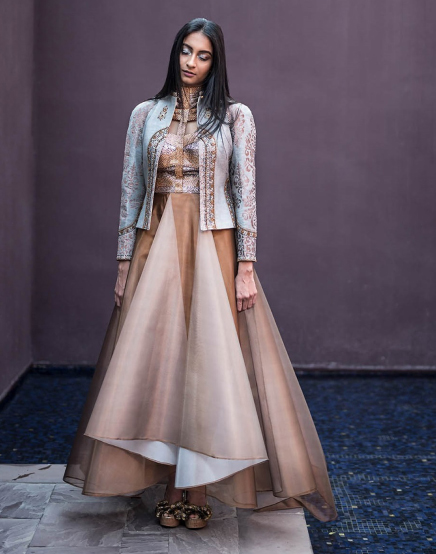 2017 JJ Valaya celebrates 25 years of the brand with a very special evening titled THE ALIKA PROJECT in association with Swarovski.
2019 JJ Valaya returns to the runway after a 2 year hiatus with a spectacular collection & show TABRIZ.
2020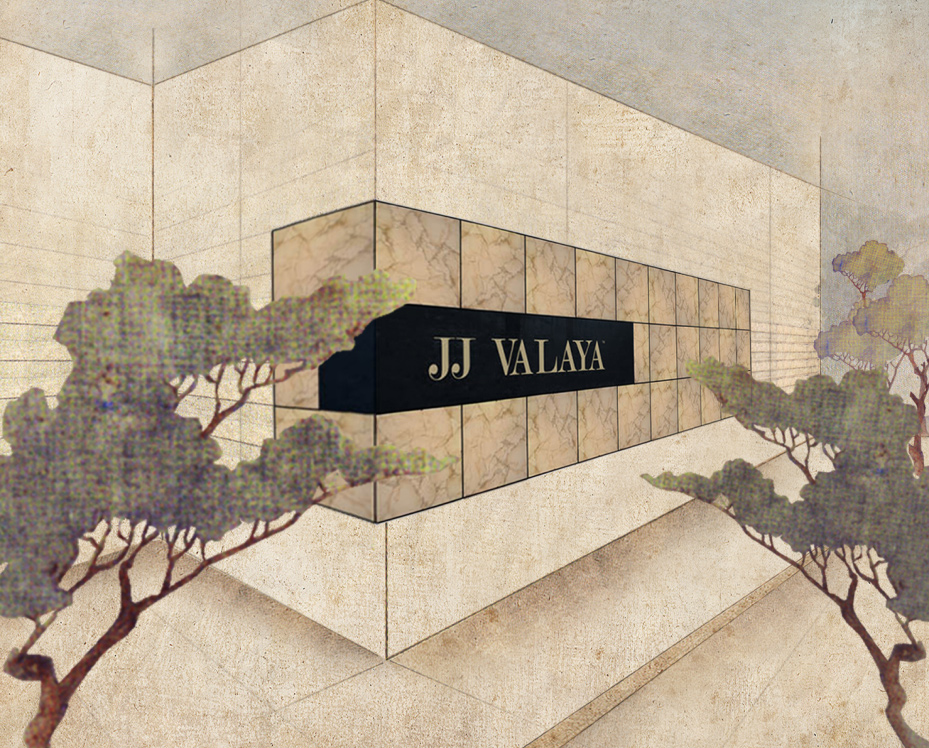 JJ Valaya has made a comeback with a new couture collection, inspired by ethereal Persia.